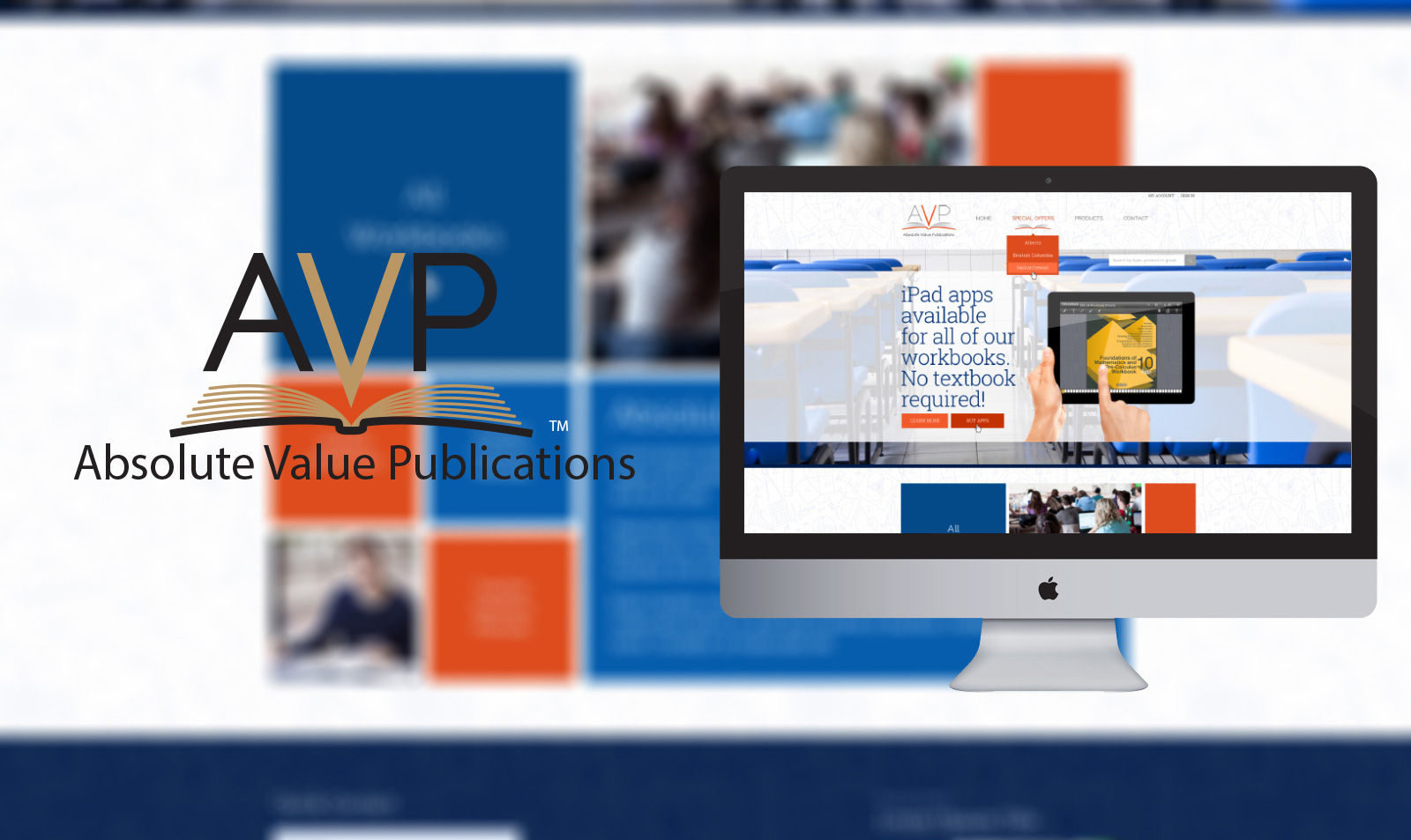 Responsive Ecommerce Website
Problem:
Absolute Value Publications has produced numerous mathematic workbooks and solutions for their clients. However, they needed a new website that could not only accommodate their unique pricing scheme but also be editable by their staff. In addition to this, AVP also needed a website that would scale to the screen size of the user.
Solution:
Krisco Designs Inc. developers designed the site using DotNetNuke, so that AVP's staff would not only be able to edit the content of their website, they would have full control over the inventory and pricing of their products. Also implemented in the AVP website is a framework that adjusts to different sizes of screens. As a result, the user's experience is maximized for the device they are using, whether it be an iPad or a windows phone. Finally, the Krisco team designed custom pricing shipping system that changes depending on what province the customer is located in. This system displays to the user what discount level they are on by the amount of books that they have in their shopping cart.
"When it comes to exceptional products we stand out because we know it's all about heart. Passion Delivers Results. Every Time."
Kris Bray, President