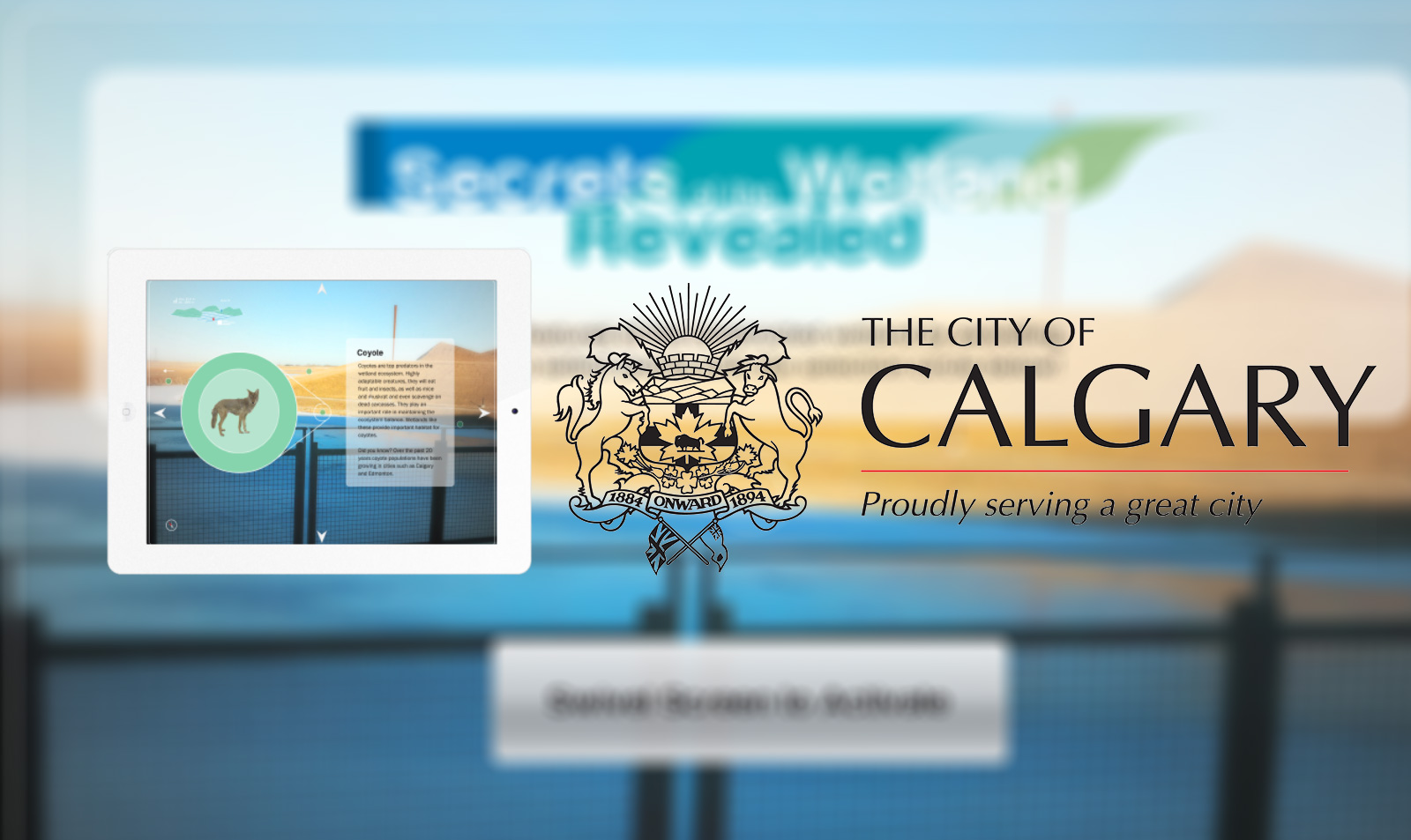 Ralph Klein Park
Problem:
Our client, Ambient Media Inc., was charged with the task of creating the Wetlands Exhibit at Ralph Klein Park in Calgary, AB, CAN.  The exhibit was to appeal to all ages and create a fun and engaging learning experience for the user.  Our client decided to utilize the interactive benefits of the iPad and needed an app for this project.
Solution:
We created an augmented reality iPad app.  iPads attached to permanent, swiveling stands were installed in the building.  As the user scans the area with the iPad, the app uses the camera to display what is outside the window on the iPad's screen.  The app accesses the iPad's compass and accelerometer features to show users where a wetlands creature or structure might be located and allows the user to learn more about it via informational panels and pop up videos.
 "Krisco Designs brings exceptional development skills and knowledge to the table and are able to develop unique apps with great precision.  I recommend them without hesitation."
Jeff Plante, President
Ambient Media Inc.
"When it comes to exceptional products we stand out because we know it's all about heart. Passion Delivers Results. Every Time."
Kris Bray, President