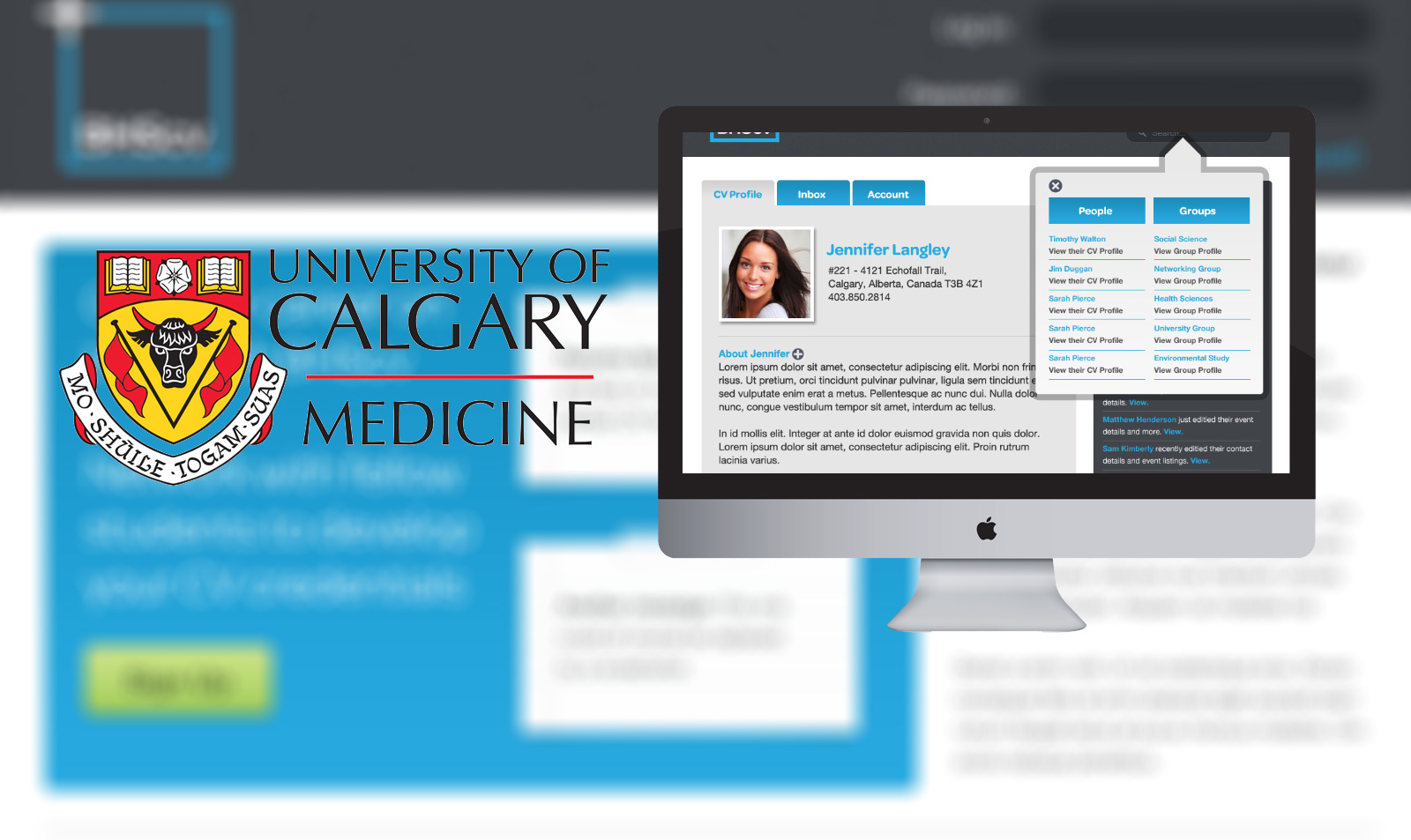 University Of Calgary
Problem:
The University of Calgary wanted to emphasize to their medical students the importance of a keeping a current resume and staying informed about peer progress. To accomplish this, they decided to create a social networking site to help students build their resumes as they study.
Solution:
Krisco Designs Inc. built a site similar to Facebook; users can create and update their profiles, connect with peers, and create events. Profiles include info about their education, publications, and awards. Students can turn their profiles into resumes by editing their profiles in a rich text editor and applying premade resume templates. Students can print their resumes right from the website.
"It has been a pleasure to work with Kris Bray and his design team as we move ever closer to the final launch of the BHScV site. They have shown great creativity, enthusiasm, and a keen eye to detail, as well as to practicality within the project design, while always maintaining the highest professionalism, dedication, and a clear expertise to the task at hand."
-Toby Taylor
"When it comes to exceptional products we stand out because we know it's all about heart. Passion Delivers Results. Every Time."
Kris Bray, President