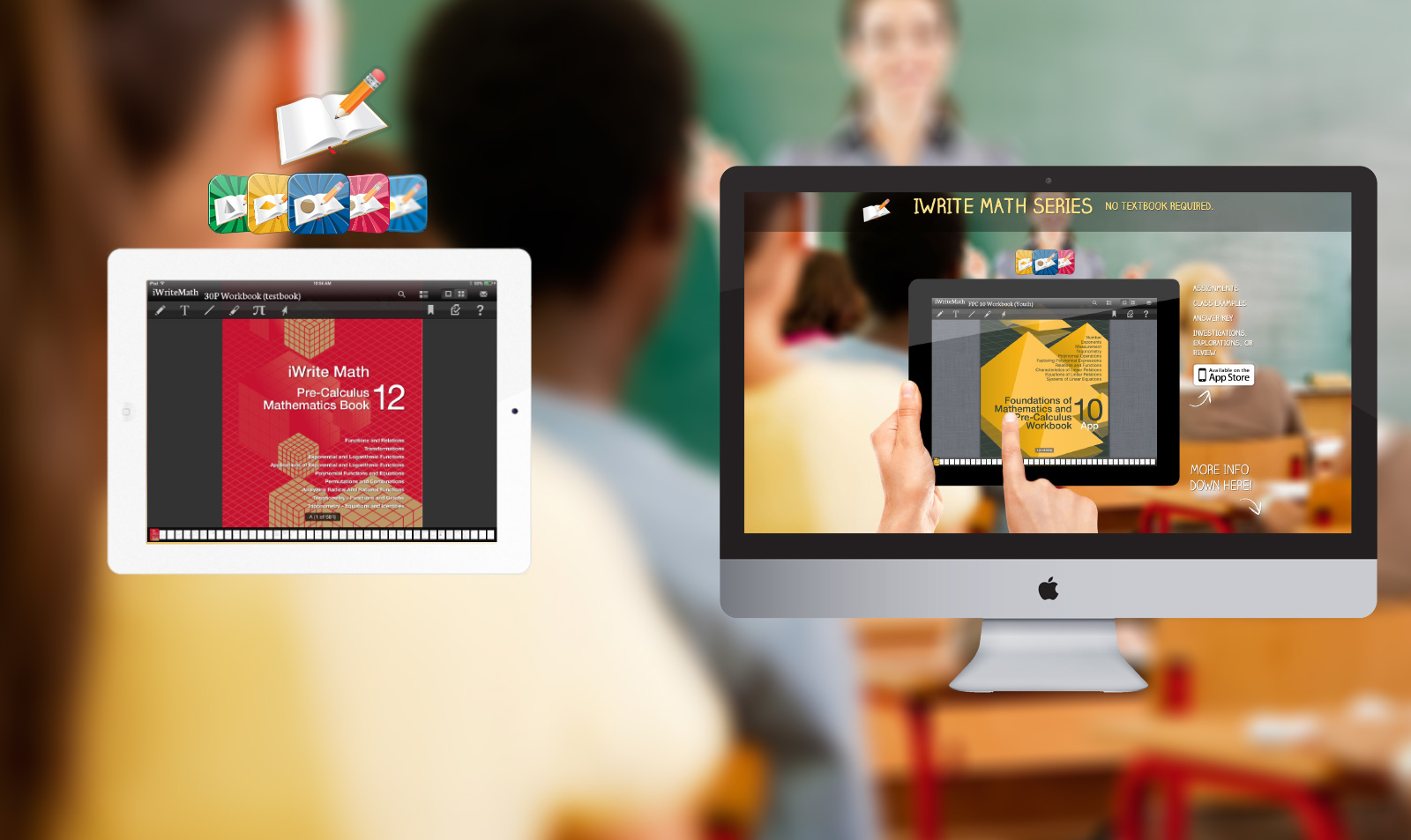 Problem:
Absolute Value Publications produced a series of mathematic workbooks and solution manuals for students and teachers throughout western Canada. They needed an interactive iPad app that would allow students to learn using the device. In addition to this, they also needed a basic website to help market their new app.
Solution:            
Krisco Designs Inc. implemented a PDF engine paired with an easy to use and aesthetically pleasing user interface. Because the iPad keyboard doesn't include mathematical symbols, we designed an Equation Builder to provide students with the tools they need. The fully-featured app includes page flip animation and permits freehand writing, line annotation, and emailing within the application. We also added in-app links to solutions and searching capabilities to ensure ease of navigation. For the website, we designed a simple website that dynamically fits to any screen size. To help reach it's full marketing capabilities, Krisco Designs also created a promotional video, that helps explain the app to new customers.
"Krisco Designs is the most reliable professional app and web developer you will find. They truly have a passion for what they do and it shows in the quality of work they produce, no matter the size of the project they take on."
Greg Ranieri
Absolute Value Publications Inc.
"When it comes to exceptional products we stand out because we know it's all about heart. Passion Delivers Results. Every Time."
Kris Bray, President