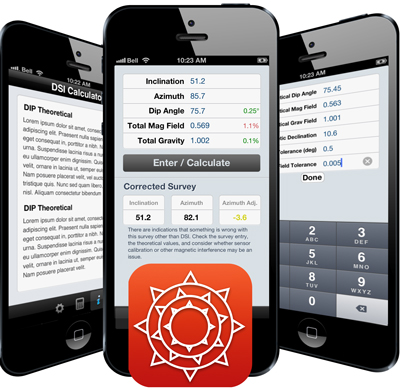 Problem:          
Sparrow Technology Inc. used a complex proprietary mathematical equation in MS Excel and many input fields to calculate interference in well heads during drilling in the oil and gas field.  Using MS Excel was cumbersome and required extensive knowledge of the software in order to generate proper data.
Solution:      
Krisco Designs Inc. created an iPhone app featuring a splash screen video to promote Sparrow Tech Inc.  This calculator app allows its users to calculate magnetic interference with ease and accuracy.
"I worked with Krisco Designs on my iPhone app and I was completely satisfied with the outcome.  They took the time to understand what I was trying to accomplish and were proactive in finding the best way to structure the code and how to make the app look and feel.  I will go to Krisco for my future iOS needs."
David Cramer, President
Sparrow Tech Inc.
"When it comes to exceptional products we stand out because we know it's all about heart. Passion Delivers Results. Every Time."
Kris Bray, President